Traditional popular Catalan music has for decades been hidden away because of military dictatorships or bourgeois repressions that have never allowed the spontaneous expression of this popular, rural or urban art to flow naturally with the passage of time. This has acted as a counterweight to Catalan musical culture that, from the mid-nineteenth century, made the revived sardana the flag of Catalan musical identity.
The debate between identity and cosmopolitanism has been and still is at the heart of this essential part of our personality.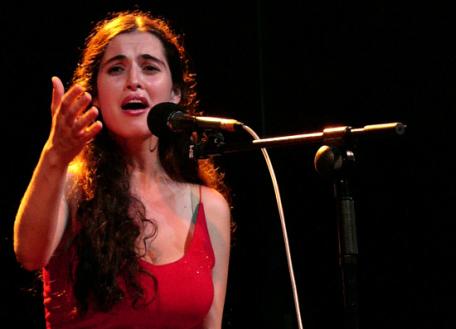 After the approval of the Statute of Autonomy and the first autonomous community elections of 1981, the popular and traditional music scene experienced a revival, bringing back traditional instruments, rescuing the repertoire by going around the country, new music teaching methods, the renewed dissemination of traditional music, the revival of popular events and traditions with their own music and dances, and so on.
Earlier, however, Grup de Folk (1967-1969) planted a seed that over time would germinate in several generations of musicians that made Catalan folk evolve in the 1970s: Jaume Arnella, Xesco Boix, Jordi Roura, Ara Va de Bo, Pau Riba, Jaume Sisa, Toti Soler, Companyia Elèctrica Dharma, Blay Tritono, Orquestra Mirasol, Al Tall, Uc and Maria del Mar Bonet began diverse and creative ways of reinterpreting the popular legacy. Later, a movement of dance orchestras and popular musicians brought up to date the songs and the sounds of the country through popular dances and festivities. Then, in the 1980s the Centre Artesà Tradicionàrius in the Gràcia district of Barcelona brought all these forces together and went ahead with research into and the dissemination of the popular and traditional music of the Catalan-speaking countries.
L'Orquestrina Galana, La Murga, Tercet Treset, Marcel Casellas, Primera Nota, La Portàtil FM laid the foundations for what would develop in the 1990s with the creation of the Festival Tradicionàrius that, 25 years later, is now an essential point of reference for all the great talent that has emerged in its wake: Miquel Gil, Rosa Zaragoza, Urbàlia Rurana, Marc Egea, Biel Majoral, Al-Mayurqa, Música Nostra, Quico el Cèlio, el Noi i el Mut de Ferreries, Pomada, Carles Belda, La Carrau, Mesclat, Pep Gimeno Botifarra and Josep Aparicio Apa.
And, in general, we now have a scene that day by day is enriched with new contributions coming from nearby areas: Coetus, Tactequeté, Carles Dènia, Eduard Iniesta, Xavier Baró, Kaulakau, Cobla Sant Jordi, Pedro Burruezo & Camerata Bohemia, Javier Mas, Turnez & Sesé, Pascal Comelade or Roger Mas, thus expanding this universe of sound in which popular and traditional music is alive.
Music schools have also embraced popular and traditional music, and the Escola de Música Popular i Tradicional and the ESMUC are now two basic pillars for the training of new musicians in this style.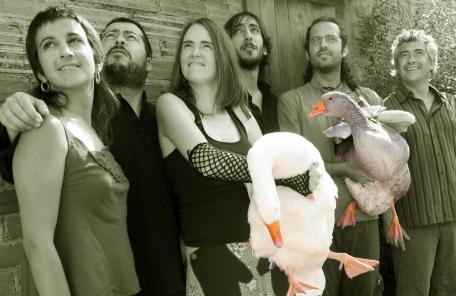 As for roots music, a very interesting flamenco scene has evolved historically in Catalonia, which, at certain times, has brought it cosmopolitanism and opportunities to expand: for example, we cannot forget how important the Barcelona-born Carmen Amaya was for flamenco dancing. The 1990s produced a number of Catalan figures crucial to the evolution of contemporary flamenco: the voices of Duquende, Miguel Poveda, Mayte Martín, Montse Cortés and Ginesa Ortega; the guitars of Juan Manuel Cañizares, Chicuelo, Juan Ramón Caro, Pedro Javier González and a school of flamenco dancing that, in the footsteps of the great Carmen Amaya, has continued to produce good results in Catalonia (La Chana, La Tani, or the young Nacho Blanco, David Romero and Olga Llorente).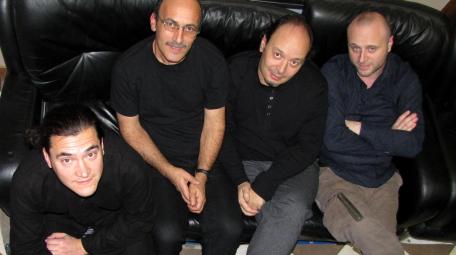 El Taller de Músics, for its part, has organized really high-quality flamenco festivals and concert series and from its school new figures have emerged like Salao, the latest revelation of Catalan flamenco.
In a more open area, where the stylistic boundaries are blurred, we find flamenco and song proposals by Las Migas and Sílvia Pérez Cruz, unclassifiable artists that have shaped their own style. This is also the case with Arianna Savall, who explores the Mediterranean from the classical musician's point of view.