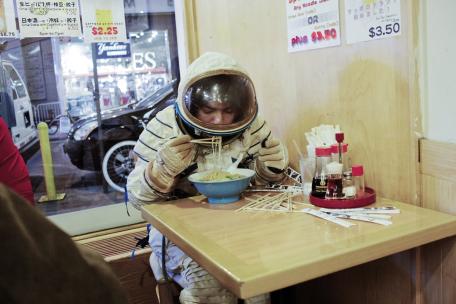 Social and protest art, which on top of its aesthetic ideas externalizes a certain degree of commitment by the artist to the society around him, is an avenue of creation that in Catalonia during the last few decades has produced remarkable results.
With a great tradition in social art (from the town planning of Ildefons Cerdà to the depiction of war in the painting of Pablo Picasso), but also in political protest (as in the case of Joan Miró or the photographer Agustí Centelles, to mention two well-known names), which dates back to the late nineteenth and early twentieth centuries, in Catalonia socially committed art has certainly been a constant feature. It has not been practised by all the members of the artistic community, but has been very alive in some of them, given the peculiar political, cultural and social circumstances that the country experienced throughout the twentieth century.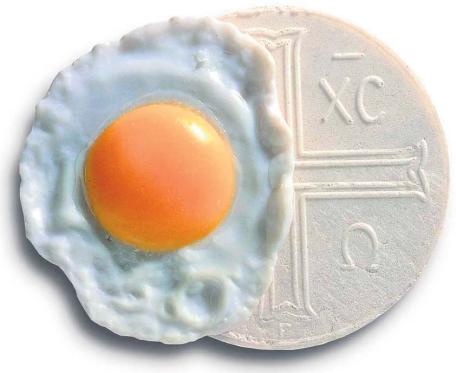 Painting and the plastic arts have been great providers of creators who, through their work, have given a glimpse of their discontent. This would be the case of the first conceptualists and the members of the Grup de Treball, an activist group that sought, among other things, society's immersion in art. It was also the case (a little further back in time) of some of the informalists, who began working with Dau Al Set. This was already calling, in its founding principles, for rebellion against the established order. From this movement emerged two of the great exponents of socially committed art: Antoni Tàpies, a creator who clearly felt some responsibility to his time and his surroundings who, moreover, incorporated in his work, as Joan Miró, had done, the discourse of Catalanism; and also Joan Brossa who with his object poetry constantly questioned the world around him.
Nowadays, the narrative leanings of the new neo-conceptualist paths along which the younger artists travel have become an extraordinary point of support for social criticism. Themes like identity and gender, immigration, marginalization, the redistribution of wealth and ecology are part of a series of motifs used by a large majority of contemporary creators in their work. The interest in explaining each of these phenomena, in one way or another, from the more documentary side of things (with supports like journalistic photography or the traditional documentary) to its more lyrical side (with painting and sculpture, and, very especially, with some pieces of creative video, installations, performances, books, and so on) clearly show a pronounced desire by part of contemporary Catalan creative art to echo what is happening beyond the walls of artists' workshops. Hence, we can find examples as diverse and with such a diverse degree of commitment as Llistats by Aballí, projects like Guantánamo by Alícia Framis or Sitio*Taxi and Canal*Gitano by Antoni Abad, the feminist perspective of Eulàlia Valldosera, but also the marked independence and constant denunciation in the work of Toni Serra or the project Sonidos en Causa by the Orquesta del Caos.
LThe profusion of technologies and new ways of exhibiting ideas has helped art producing portraits and telling social or political stories to have its say. This is also the case with public art, especially sculpture, which in that last few years has changed its appearance and has gone on to be constructed, as in other disciplines, with everything that cutting-edge technology has been giving artists. While social architecture has become an important subject for Catalan architects, and motifs like ecology, sustainability or saving in materials and resources are nowadays the burning issue being debated, public art and sculpture have also undergone very important changes in recent years. Ever since, with the pre-Olympic urban redevelopment, the city of Barcelona was flooded with works (some of them with a marked wish to denounce or integrate in the urban landscape), concern about the role that art ought to play in the street has become obvious. This review is centred on the undisputable effectiveness of art conceived as street furniture that instead of contributing to providing a critical appraisal of the public space actually fulfils the role of organizing and decorating the environment. Hence, works like those of Jaume Plensa, which make citizens interact with the piece, discover its festive light-heartedness, but also make them understand and reconsider its location, are part of this change of paradigm in which concern for the environment is the rule.
Catalan cinema, in recent years, has been a great exponent of socially committed creation. Indeed, of all the Catalan films made, fictional documentaries have been the most interesting productions, and some creators have ushered in a different way of seeing reality. The two biggest names are José Luis Guerín (Innisfree, Tren de sombras, En construcción) and Joaquim Jordà (El encargo el cazador, Mones com la Becky...), but of the younger ones we could also mention Isaki Lacuesta (Cravan vs Cravan) or Mercedes Álvarez (El cielo gira).
Lastly, with regard to activist art (or artivism, which participates directly in conflicts or problems and offers creative power to strengthen and channel demands existing in society), in Catalonia we find, rather than artists, groups working in it, like OVNI or the Projecte Vaca, but also certain institutions that disseminate and support creation, like Hangar, which promotes this field.