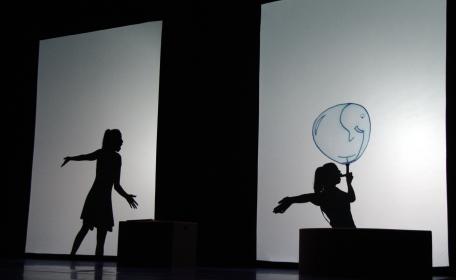 This section covers street theatre, dance, magic, circus, music, clowns and animation companies, among others. Some of these companies also fall within the different areas devoted to adult audiences, as many of their shows make different levels of interpretation possible and may, therefore, be enjoyed and understood by spectators of all ages. But there is also a fair number of professional Catalan companies devoted exclusively to this kind of audience, an especially delicate one, as the performing arts make a marked contribution to the social, aesthetic and intellectual education of children, teenagers and young adults.
Past and present
Catalan children's theatre was born closely linked to the rich Catalan pedagogical tradition, with historic authors like Josep Maria Folch i Torres (Barcelona 1880-1950). After the Spanish Civil War, activity resumed with initiatives such as La Joventut de la Faràndula de Sabadell (mid 1950s), the Cicles de Teatre per a Nois i Noiesof the children's magazine Cavall Fort (Teatre Romea, Barcelona 1967-1987, and active in the city of Lleida since 1973), the association Rialles (1972, still putting on family entertainment shows), Pedagogia de l'Espectacle (1985, a pioneer of educational shows in schools) and Fundació Xarxa d'espectacle infantil i juvenil de Catalunya (1995, a reticular structure that puts on family shows all over the country). We should point out that Cavall Fort, Rialles and DracMàgic have promoted the dubbing into Catalan of numerous children's films.
The "La Caixa a les escoles" campaign, organized by the Fundació La Caixa, ran between 1977 and 1987. In 1977, the Coordinadora d'Espectacles Infantils als Barris was created in Barcelona to give social and cultural attention to the neighbourhoods most in need. That same year it began to organize the Tamborinada, which in 1984 changed its name to La Roda d'Espectacles Infantils i Juvenils als Barris, and it now groups together 100 associations in 37 towns in Catalonia.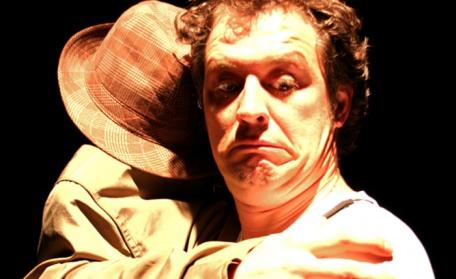 Companies
Along with the groups created in the 1960s and 70s, generally linked to independent theatre and heavily involved socially, culturally and linguistically in the country (U de Cuc, Grup de la Institució Montserrat, Proscenium, l'Òliba, Escola d'Art Dramàtic Adrià Gual or La Trepa, a group that since 1989 has run the Jove Teatre Regina), there are now companies like La Baldufa, Clownx, La Tal, La Pera Llimonera, Teatre Mòbil or Xirriquiteula. There are multi-disciplinary companies like Obskené. Some of the following companies are also multi-disciplinary: in the field of puppet theatre, Farrés Brothers and Teia Moner; in animation, Artristras and Pep Callau; in magic, Mag Lari; and in music, Pep López i Sopars de Duro. Tortell Poltrona, Leandre, Toti Toronell i Dudu & Companyia show the aesthetic diversity of Catalan clowns. In the sphere of dance, besides the historic Roseland, there are NatsNens, Búbulus Menuts, Roberto G. Alonso, Àngels Margarit-Companyia Mudances and Thomas Noone.
Organization and dissemination
Created in 1990 on the initiative of Rialles, the Mostra d'Igualada (Children's and Young People's Theatre Fair) is the most important performing arts fair in its speciality. Besides being an excellent venue for exhibition and the publicizing of shows, it is also a fair and a place for international companies and programmers to meet and exchange ideas.
In 2000, actors, dancers, musicians, magicians and puppeteers created the Associació Professional de Teatre per a Tots els Públics (TTP) in order to dignify the artistic productions of this complex sector and to improve its own working and production conditions. In 2010, the TTP set out its objectives in the Pla integral d'arts escèniques i musicals per a tots els públics 2011-2018.