Comissaris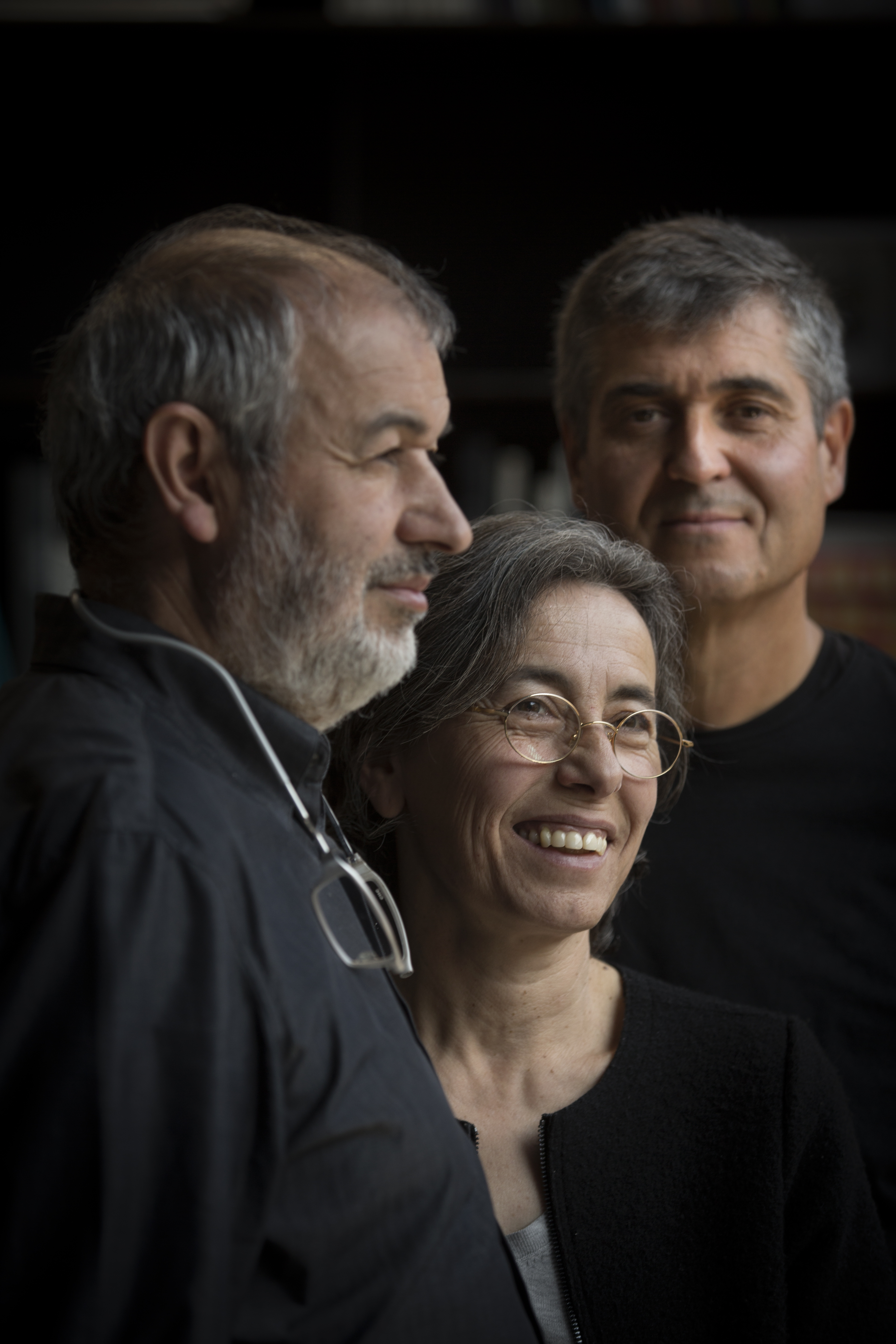 © Albert Bertran
RCR Arquitectes
RCR Arquitectes, taller creatiu d'arquitectura nascut l'any 1988 a Olot de la mà de Rafael Aranda, Carme Pigem i Ramon Vilalta, han vist reconeguda la seva trajectòria amb distincions nacionals i internacionals. La darrera, el Premi Pritzker 2017. Des del 2008 tenen la seva seu a l'Espai Barberí, una antiga fundació artística.
Rafael Aranda (1961), Carme Pigem (1962) i Ramon Vilalta (1960) atribueixen el seu èxit primerenc quan varen guanyar el primer premi l'any 1988 en una competició per a la qual varen dissenyar un far a Punta Aldea, un projecte que reflexionava sobre l'essència de la tipologia. D'ençà i fins avui, han participat en importants exposicions com el III Saló Internacional de l'Arquitectura de París el 1990; la Biennal d'Arquitectura de Venècia 2000, 2002, 2006, 2008, 2012, 2014 i 2016; l'exposició del MoMA «On-Site: Nova arquitectura a Espanya» (Nova York, 2006); «Global Ends» a Toto Gallery MA (Tòquio, 2010); i «RCR Arquitectes. Creativitat compartida» (Barcelona, ​​2015, Madrid, 2016, i Donosti, 2017).
Des del 1989, Aranda, Pigem i Vilalta han estat consultors arquitectes del Parc Natural de la Zona Volcànica de la Garrotxa. Han impartit classes d'urbanisme, arquitectura del paisatge i estudi de disseny a l'Escola Superior d'Arquitectura del Vallès (ETSAV) des del 1989 i fins el 2001, i han estat jurats de projectes de diplomats a l'ETSAV i a l'Escola Superior d'Arquitectura de Barcelona (ETSAB). El 2012 van establir un taller internacional d'estiu al seu estudi, el laboratori Barberí. El 2013 van crear la Fundació RCR BUNKA per donar suport a l'arquitectura, el paisatge, les arts i la cultura per a tota la societat.
Han estat guardonats amb el Pritzker Architecture Prize 2017; la Grande Médaille d'or de l'Académie d'architecture de França 2015; Officier i Chevalier de l'Ordre des Arts et des Lettres de la République Française 2014 i 2008; International Fellows by the Royal Institute of British Architects (RIBA) 2012; Honorary Fellows by the American Institute of Architecture (AIA) 2010; i el Premi Nacional de Cultura en Arquitectura 2005 atorgat per la Generalitat de Catalunya.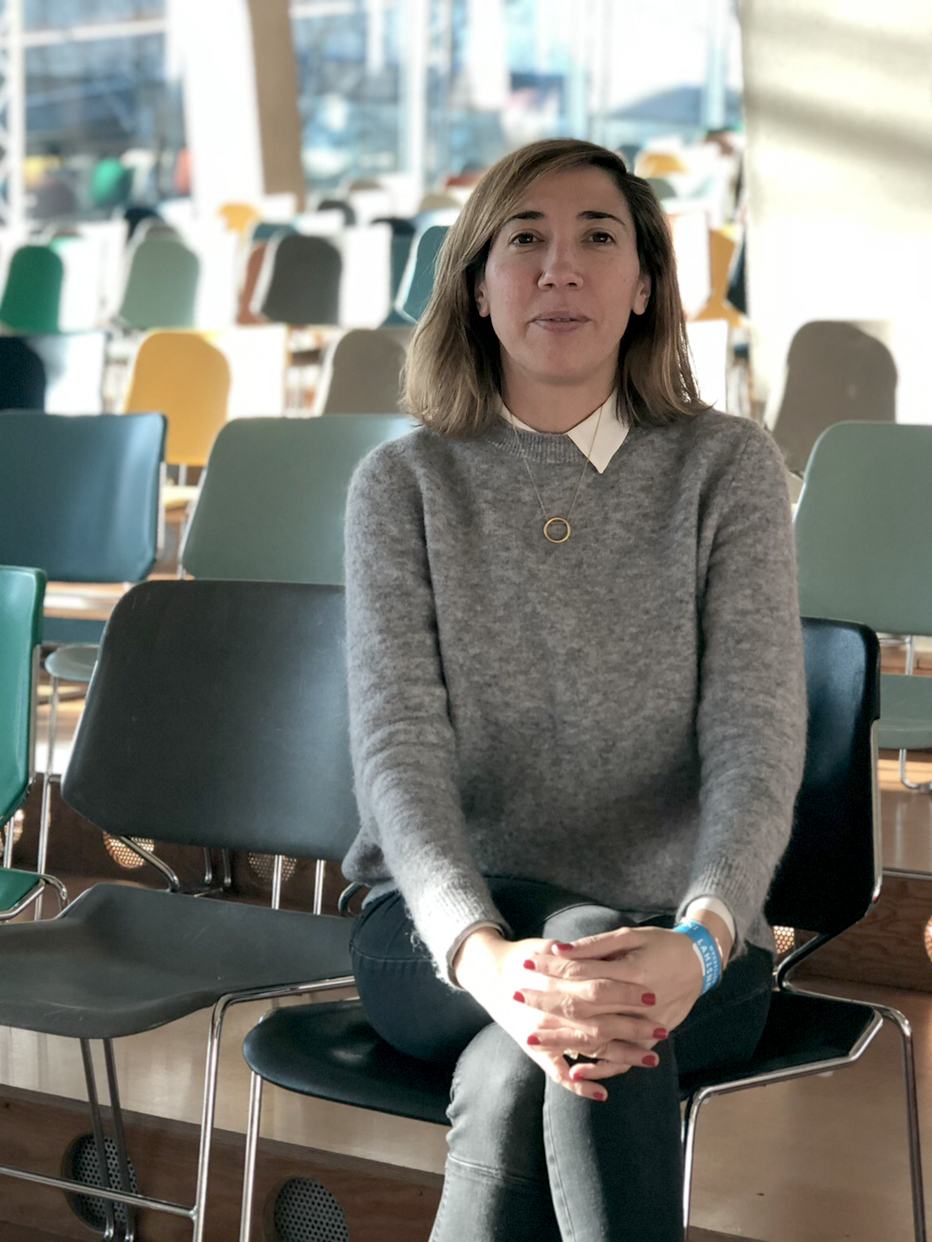 Pati Núñez
Pati Nuñez (Barcelona, 1976), periodista, comisaria y consultora de Comunicación y Estrategia, es co-directora del Festival de Arquitectura y Ciudad, Open House Madrid, y directora de Pati Nuñez Agency, una consultoría de estrategia y comunicación.
Pati Nuñez dirigió la estrategia de Relaciones Públicas del Pabellón de España de la última edición de la Biennale di Venezia, que ganó el León de Oro; ha sido comisaria de varias exposiciones y productora de películas de arte y arquitectura como Hello Mrs. Hock, de Jordi Bernadó, o Recordando a Coderch, de Poldo Pomés. Colabora habitualmente con medios de comunicación, imparte seminarios y conferencias en varias universidades nacionales (Escuela Superior de Arquitectura de Barcelona UPC, Madrid UPM, Valencia UPV, School of Architecture de la Universidad Internacional de Catalunya) e internacionales (University of Antwerp), participa en jurados internacionales (Architectural Association Visiting School, HSE Graduate School of Urbanism, Moscow) y es autora del libro Recordando a Coderch, seleccionado en los premios FAD 2017.
Estel Ortega
Estel Ortega (Barcelona, 1977) és arquitecta, professora universitària i experta en museografia i museologia, professora associada a l'Escola Tècnica Superior d'Arquitectura de Barcelona (ETSAB) i a la School of Architecture de la Universitat Internacional de Catalunya (UIC) a Barcelona, i sòcia fundadora i directora dels estudis 15515 Arquitectura i Cubus, Taller d'Arquitectura.
Entre les distincions rebudes per la seva trajectòria està el triple Premio Nacional de Arquitectura Efímera EMPORIA 2017 per les exposicions Historias paralelas (PLATA), Una historia compartida. 100 años Roca y comunicación (SELECCIÓN) e Instalación WOW !!! centenario Roca (SELECCIÓN), el Premi AJAC X a la categoria d'obra nova i rehabilitació de 2016 pel projecte A'Bodega o el Primer Premio Nacional de Arquitectura Efímera EMPORIA 2016 a la categoría d'exposicions no itinerants per la mostra Chillida, entre las formas. A més, ha treballat en el projectes arquitectònics a Espanya, Portugal, Líbano, Regne Unit, Ghana o Xina, entre d'altres. Durant els darrers dos anys ha col·laborat estretament amb l'estudi RCR en la seva tasca de de formació.