Curators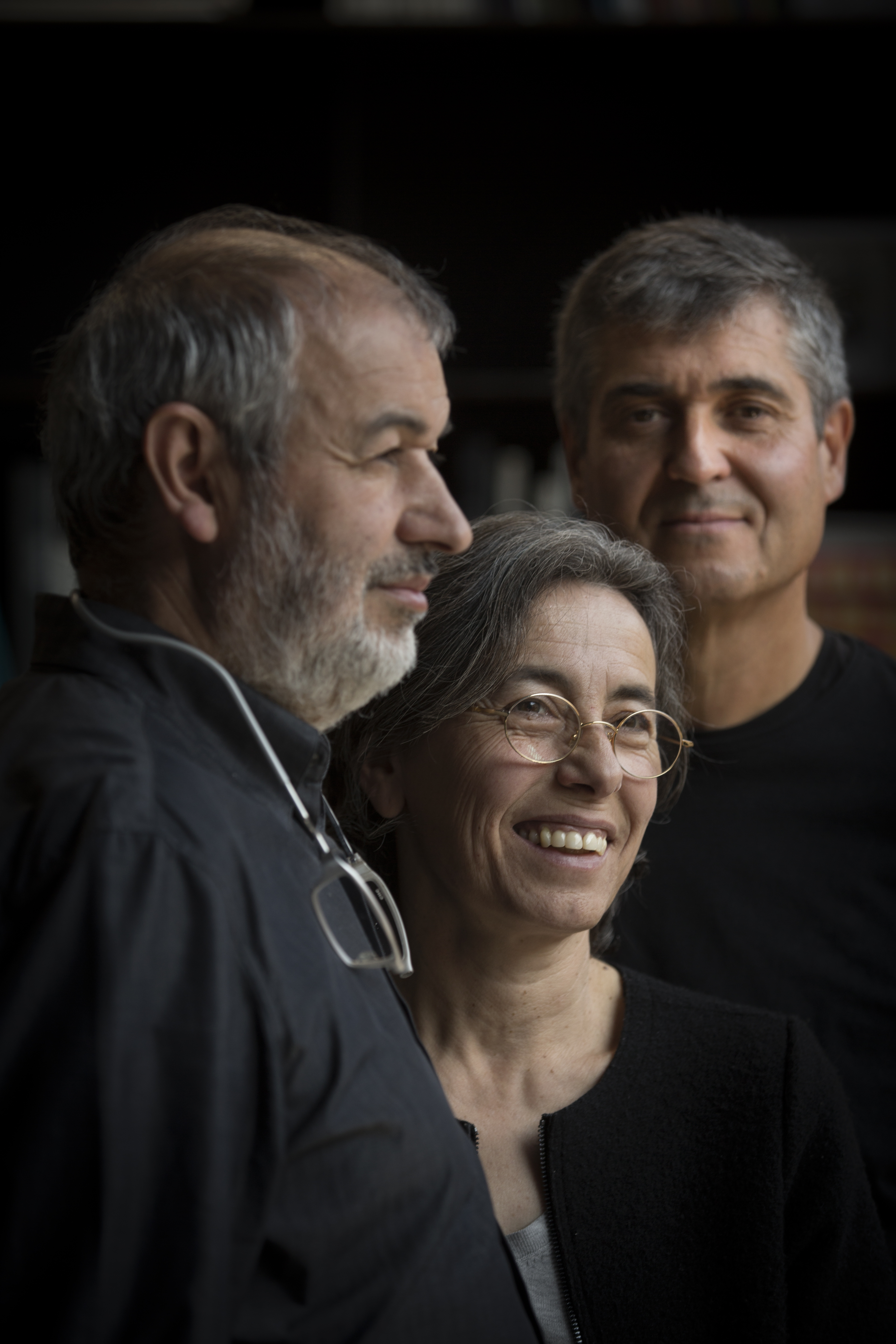 © Albert Bertran
RCR Arquitectes
RCR Architects, a creative architecture studio founded in 1988 in Olot by Rafael Aranda, Carme Pigem and Ramon Vilalta, has been recognized with various national and international awards. The most recent was the Pritzker Prize 2017. Since 2008 their headquarters can be found at the Barberí Space, an old artistic foundry.
Rafael Aranda (1961), Carme Pigem (1962) and Ramon Vilalta (1960), attribute their early success to being awarded the first prize in a 1988 competition to design a lighthouse in Punta Aldea. In their proposal they reflected on the essence of typology. Since then they have participated in important exhibitions like the III International Salon of Architecture in Paris in 1990; the Venice Biennale of Architecture in 2000, 2002, 2006, 2008, 2012, 2014 and 2016; MoMA's On-Site: New Architecture in Spain, New York, 2006; Global Ends at the Toto Gallery in Tokyo, 2010; and RCR Architects. Shared Creativity, in Barcelona, 2015, in Madrid , 2016, and in Donostia, 2017
Since 1989 Aranda, Pigem and Vilalta are the architecture consultants at the Garrotxa Volcanic Zone Natural Park. They have given classes in urban studies, landscape architecture, and design studies at the Vallés School of Architecture (ETSAV) between 1989 and 2001. Individually they have also been jurors for the student projects at the ETSAV and ETSAB (Barcelona School of Architecture). In 2012 they started an international summer workshop at their Barberí laboratory. In 2013 they created the RCR BUNKA Foundation to give back to society in the fields of architecture and landscape, and the arts and culture in general.
They received the Pritzker Architecture Prize 2017, the Médaille d'Or de l'Académie d'Architecture Française 2015; l'Officier and el Chevalier de l'Ordre des Arts et des Lettres from the République Française 2014 and 2008; International Fellows by the Royal Institute of British Architects (RIBA) 2012; Honorary Fellows by the American Institute of Architecture (AIA) 2010; and the National Award of Culture in Architecture from the Generalitat de Catalunya in 2005.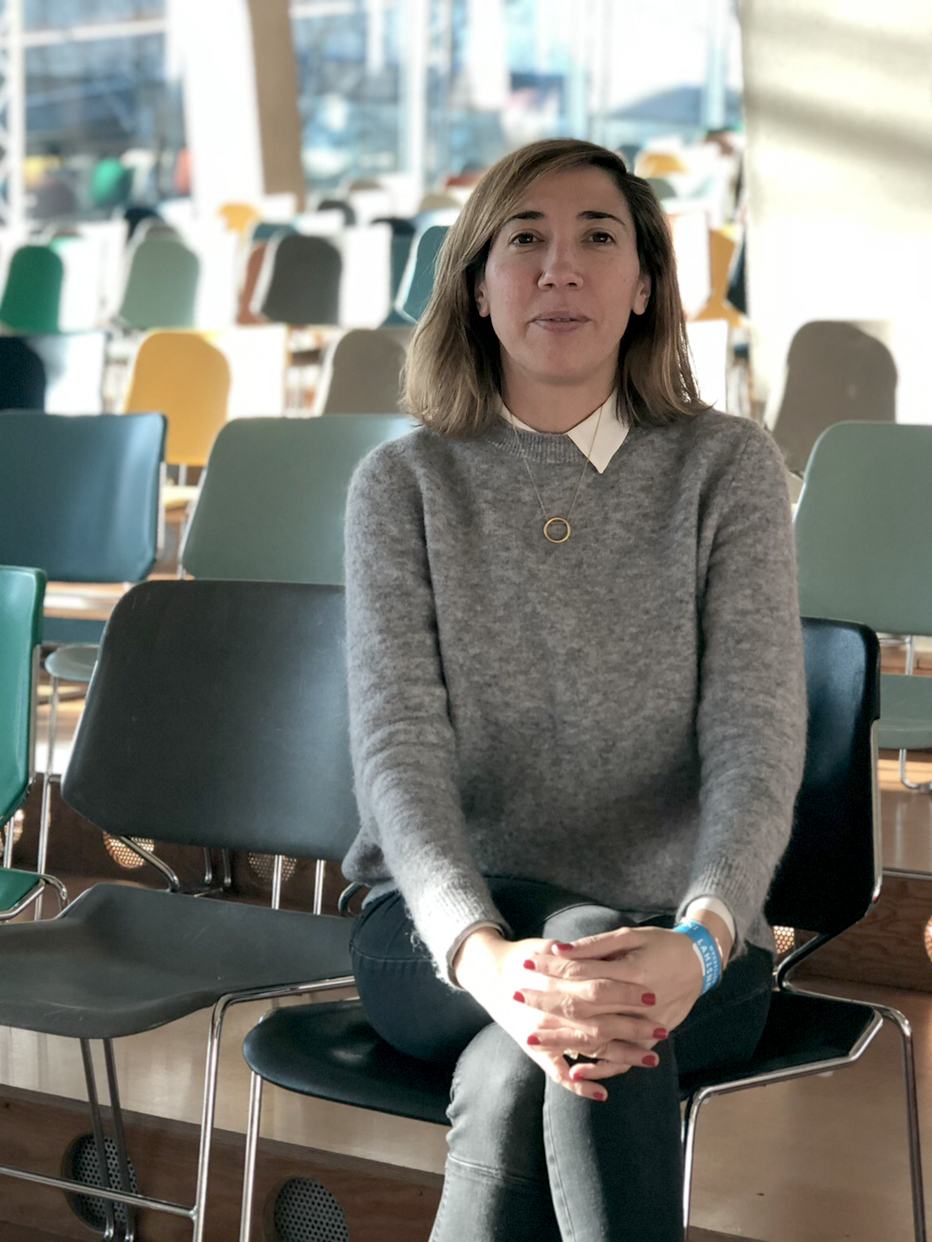 Pati Núñez
Pati Nunez (Barcelona 1976) is a journalist, cultural manager, curator, and a Communications and Strategies consultant. She is also the co-director of Open House Madrid, and the director of the Pati Nunez Agency, a communications and strategy consulting firm.
Nunez directed the PR strategy for the Spanish Pavilion in the last Biennale di Venezia, which won the Golden Lion award. She has curated various exhibitions and produced art and architecture films, such as Hello Mrs. Hock, by Jordi Bernadó, and Remembering Coderch, by Poldo Pomés. She collaborates on a regular basis with different communication outlets, gives seminars and conferences at various national universities (UPC Barcelona School of Architecture, Madrid UPM, Valencia UPV, School of Architecture at the International University of Catalonia), as well as international ones (University of Antwerp). She participates in international juries (Architectural Association Visiting School, HSE Graduate School of Urbanism, Moscow), and is the author of the book, "Remembering Coderch," which was selected for the FAD awards 2017.
Estel Ortega
Estel Ortega (Barcelona, 1977) is an architect, university professor, and an expert in museography, and museology. She is an associate professor and the Barcelona School of Architecture (ETSAB), and at the School of Architecture at the International University of Barcelona (UIC), and one of the founding partners and the director of Architecture Studio, 15515 Architecture and Cubus.
She has received the following awards, amongst others: three time winner of the National Awards for Ephemeral Architecture EMPORIA 2017 for the exhibitions, "Parallel Stories" (SILVER), "A Shared History, 100 years Roca and Communication" (SELECTED), and the "WOW!!! Installation, 100 years of Roca" (SELECTED); the AJAC X Award in the category of new construction and renovation in 2016 for her project A'Bodega; the First National Award of Architects EMPORIA 2016 in the category of fixed exhibitions for her exhibition "Chillida, entre les formes". She has also worked on architectural projects in Spain, Portugal, Lebanon, the UK, Ghana and China, amongst other places. Over the past two years she has collaborated closely with RCR.