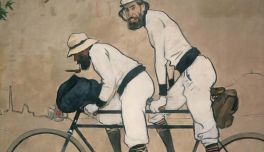 The Metropolitan Museum of Art
7 de Març- 3 de Juny 2007
Una explosió de talent. Això és el que va tenir lloc a la Barcelona del tombant del XIX al XX, un procés extraordinari que va veure com la ciutat passava de ser un centre provincial a una de les capitals més dinàmiques d'Europa. Aquesta és la història de com, després de segles d'abandonament i de la pèrdua de poder cap a Espanya, Barcelona havia quedat enrere, oblidada.
Organitzada per The Cleveland Museum of Art i The Metropolitan Museum of Art, en associació amb el Museu Nacional d'Art de Catalunya.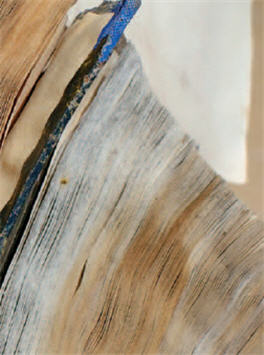 Elmer Holmes Bobst Library, New York University
26 d'Abril- 1 d'Agost 2007
Els catalans sempre han estat conscients de les seves llibertats i de les dels altres. Aquesta mentalitat moderna ja es posa de manifest en les seves lleis més antigues. A Mediterranean Mirror: Catalan Law in an International Context és un homenatge a la capacitat visionària dels legisladors catalans i explica la seva contribució a la legislació internacional.
Per tal d'analitzar més aquestes qüestions els dies 26 i 27 d'abril es realitzaran una sèrie de xerrades amb experts catalans i d'arreu del món.
Organitzada pel Catalan Center at New York University, l'Institut Ramon Llull, l'Il·lustre Col.legi d'Advocats de Barcelona i l'Elmer Holmes Bobst Library

MADE IN CATALUNYA
Catalan Culture in New York

Church of the Ascension
22 de Març, 20.30 h

Laurie Anderson, Lou Reed, i Patti Smith. Lectura de poesia catalana
Baryshnikov Arts Center,
Howard Gilman Performance Space
23 i 24 de Març, 20.30 h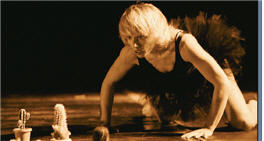 Baryshnikov Arts Center,
Howard Gilman Performance Space
26 de Març, 20.30 h
Baryshnikov Arts Center,
Howard Gilman Performance Space
27 de Març, 20.30 h
Baryshnikov Arts Center,
Howard Gilman Performance Space
29 de Març, 20.30 h
Baryshnikov Arts Center,
Howard Gilman Performance Space
30 de Març, 20.30 h

Gelabert-Azzopardi Companyia de Dansa. Glimpse
Baryshnikov Arts Center,
Howard Gilman Performance Space
31 Març, 20.30 h

Juan Pons & Jaume Aragall. Veus líriques catalanes
The Metropolitan Museum of Art,
Grace Rainey Rogers Auditorium
1 d'Abril, 17.00 h

Maria del Mar Bonet & Miguel Poveda
The Metropolitan Museum of Art,
Grace Rainey Rogers Auditorium
4 de Maig, 19.00 h

The Metropolitan Museum of Art,
Grace Rainey Rogers Auditorium
9 i 10 de Maig, 20.00 h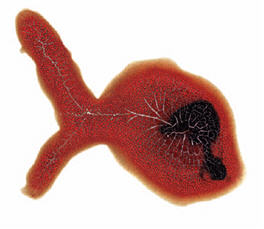 Pen World Voices Festival.
Literatura Catalana al Festival Internacional de Literatura de Nova York
24-29 d'Abril
La història i la veritat en la ficció
New York University, Hemmerdinger Hall
25 d'Abril, 13.00 - 14.30 h
Lectura: El món és un llibre
192 Books
25 d'Abril, 16.00 - 17.30 h
Poesia traduïda
Housing Works Bookstore Café
25 d'Abril, 19.00 h
Poetes catalans en homenatge a Pedro Pietri
Nuyoricans Poets Café
25 d'Abril, 19.00 h
La llengua anglesa: una espècie invasiva?
Columbia University, Faculty House
26 d'Abril, 16.30 h- 18.00 h
Guerra Civil española
Instituto Cervantes
29 d'Abril, 12.30 -13.30 h
Les formes de l'exili
Instituto Cervantes
29 d'Abril, 14.00 - 15.30 h


Amb la col·laboració de: