Restoration of architectural features
During the second half of 2015 a first phase of preventative restoration and conservation of the architectural and ornamental features of the entrance to the Palau Baró de Quadras was carried out. This restoration has allowed the important patrimonial relevance of this part of the building, which is a benchmark of Modernism in Barcelona, to be truly appreciated.
Architect Àngel Gil and restorers of cultural assets Anna González and Josep Pasqual were given the job of carrying out the study for the renovation of the vestibule of the Palau and the first stage of the work.
The restorers made a visual study with the aim of getting to know the constructive definition and the state of preservation of the different materials and decorative features. In this way, they were able to diagnose the problems in the building's vestibule and establish priorities for action.
The study concluded that the vestibule of the Palau was showing signs of varying degrees of degradation that distorted the viewer's perception, whether due to changes in the colours or the volumes.
Actions to conserve the vestibule
The restorers planned a series of conservation actions based on intervention on elements of stone, mosaics, tiles, sgraffiti and ceiling coffering, and another series of actions on the wrought iron railings, the wooden door in Carrer de Rosselló and the bronze lamps.
The project carried out has been subjected to professional criteria of maximum conservation of the original work, reversibility, the use of traditional techniques and maximum research.
The restoration work has made it possible to halt the damage and the causes of deterioration, while at the same time recovering the material physical integrity and the aesthetic beauty of this vestibule, designed and built by Puig i Cadafalch.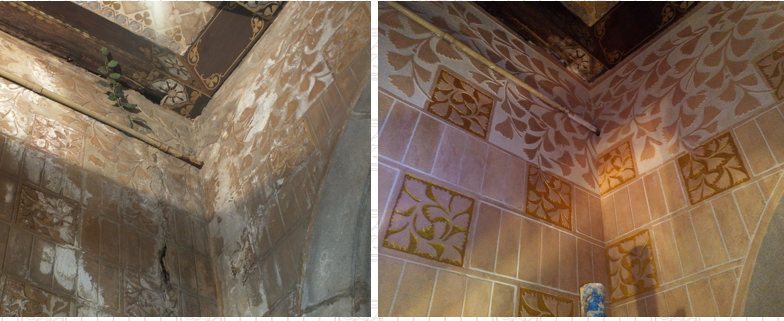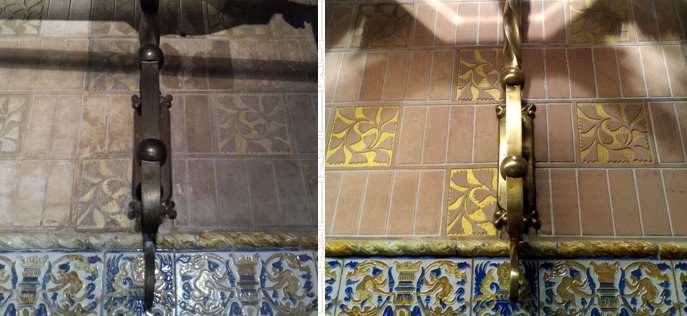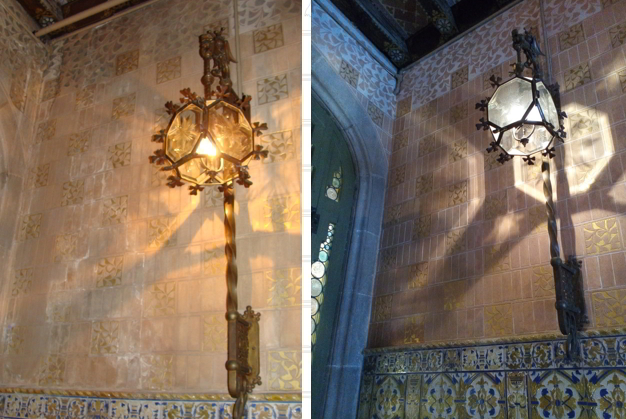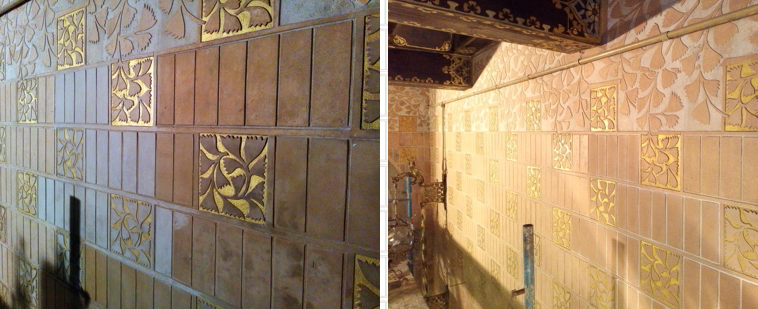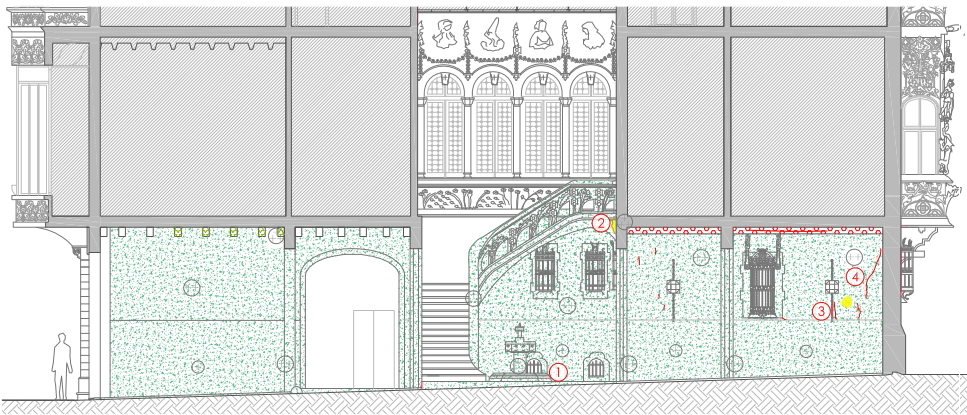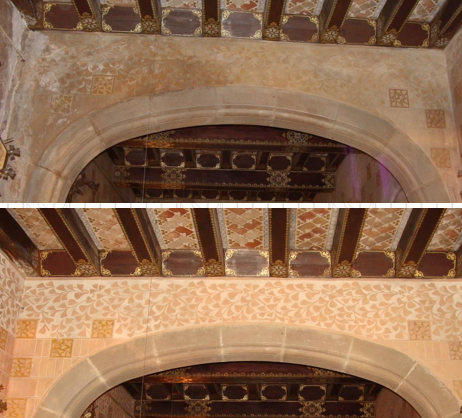 Palau Baró de Quadras
Avda Diagonal, 373 · BCN (08008) Telf. +34 934678000 / espais@llull.cat