Tuesday, Feb.7
Lincoln Center Film Society
Walter Reade Theater
Another Spanish Cinema: Film in Catalunya, 1906 – 2006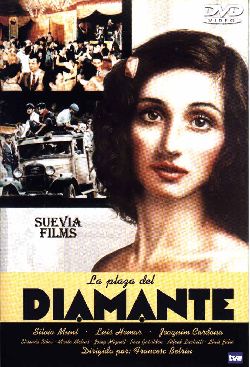 Diamond Plaza / La Plaça del Diamant
Francesc Betriu, 1982; 117m
Another watershed work for Catalan cinema, Diamond Plaza was based on a novel by Mercè Rodoreda that many others had tried to adapt to the screen but failed. A rich historical fresco that stretches from the late 20s up through the early 50s, the film focuses on Colometa, beautifully played by Sílvia Munt, a young woman whose life registers everything from the euphoria that accompanied the declaration of the Spanish Republic to the devastation and economic hardship that defined the years following the Civil War. For the first time, many Spaniards from all regions saw their day to day lives during the darkest years of Franco captured on screen. An immensely powerful work, as well as an inspiring example of the new freedom Spaniards at last felt when addressing the recent past.
Tue Feb 7: 2 & 6:15; Sun Feb 12: 3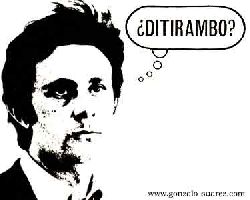 Ditirambo
Gonzalo Suárez, 1967; 92m
This modernist updating of the detective film begins as reporter José Ditirambo is hired by the bitter widow of a recently deceased writer to find the young woman who, according to the widow, destroyed her husband's life. Unsure of how far he wants to go with his assignment, Ditirambo nevertheless begins to assemble a wide variety of possible connections to the young woman. He visits one of her ex-lovers, the millionaire Palacios, who give him a suitcase full of money for her; another connection gives him a gun with which he should kill her. "I have the impression that the world was created just for me" confesses Ditirambo at one point, and that suspicion that everything is predestined runs through the film, as everyone eventually is revealed to be part of someone else's plot.
Sun Feb 5: 6; Tue Feb 7: 4:20
Ocaña, Intermittent Portrait / Ocaña, retrat intermitent
Ventura Pons, 1979; 90m
Made on a shoestring, Pons' first major work is a remarkable and touching look at the life and world of one of Barcelona 's most famous and outrageous transvestites. An Andalusian performance artists and political activist, Ocaña seemed to embody in his/her person several margins of Spanish society in the immediate post-Franco era, bearing witness in his frequent, extravagant walks down Barcelona's ramblas to a spirit of rebelliousness that years of dictatorship had been unable to squelch. A milestone in Spanish cinema, and still a great cult favorite, Ocaña helped open a dialogue on sexual politics that continues to develop today.
Sun Feb 5: 8; Tue Feb 7: 8:30