Saturday, Feb. 4
Lincoln Center Film Society
Walter Reade Theater
Another Spanish Cinema: Film in Catalunya, 1906 – 2006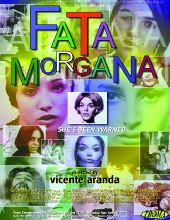 Fata Morgana
Vicente Aranda, 1965-67; 90m
"If we can't be Victor Hugo, we'll be Mallarmé." So went one of the slogans associated with the Barcelona School - a fascinating film movement that emerged at the end of the 60s that saw lyrical revolution as the alternative to the era's government censorship. An anarchic cinematic collage, Fata Morgana mixes Pop Art imagery, performance art, traces of Richard Lester's Beatles movies and a touch of Antonioni into a heady mix that occasionally becomes a kind of detective film. The face of Gim, played by fashion model Teresa Gimpera, haunts the city, but Gim herself seems to be under surveillance - followed by a garbage truck, menaced by a blind man, and confronted by a group of five young men who seem to like nothing more than staring at her. Made up of a series of loosely connected episodes, Fata Morgana alternates between the totally public world of media and advertising and a private world made up of its own hidden codes and secret gestures.
Sun Jan 29: 6:30 ; Sat Feb 4: 6:15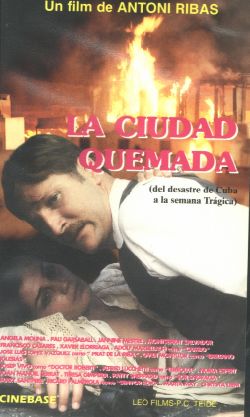 The Burned City / La ciutat cremada
Antoni Ribas, 1976; 160m
One of the first Catalan-language films released after the death of Franco, The Burned City begins with a steamship coming into dock in Barcelona harbor; on board are soldiers and former colonists from Cuba. Among them are Frederic Palau and his soldier friend Josep; Frederic belongs to a well-established family in Barcelona ; Josep's only "capital" is himself and his ambition. Upon arrival, Frederic returns to the family home with his friend, who soon catches the eye of Remei, Frederic's sister. The fortunes of the Palau family and the emotional entanglements of its children are set against the rapidly radicalizing background of Catalan nationalism, given new impetus since the loss of its overseas colonies has brought the central Madrid government to a crisis point. Director Antoni Ribas has a sure hand with his large cast, which includes Angela Molina, José Luis López Vázquez, Francesc Casares and Xavier Elorriaga.
Fri Jan 27: 1; Sat Feb 4: 8:15