Sunday, January 29
Lincoln Center Film Society
Walter Reade Theater
Another Spanish Cinema: Film in Catalunya, 1906 – 2006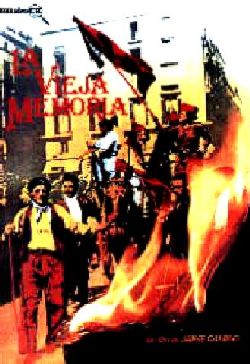 The Old Memory / La vieja memoria
Jaime Camino, 1978; 160m
"I did not want to describe the truth of what happened during the Civil War, only to register memories of it." - Jaime Camino
After Franco's death (1975), a number of films, novels and other works were released that began to explore the Civil War from perspectives that just a few years earlier would have been forbidden. Jaime Camino's magisterial The Old Memory is perhaps the key work here - not so much for its particular position or revelations about the Civil War, but more for the way it addresses the processes by which historical events are recalled and put to use. Weaving together documentary period footage with interviews with many of the surviving figures who either appear or are often referred to in that footage, Camino reveals the gaps and contradictions that emerge between the records of history and our memories of them. Shifting political realities, later revelations, current attitudes - these and other developments have profound effect on how we can know the past. Among those we see and hear in the film are former dictator Primo de Rivera, Christian Social Democrat Gil Robles, and anarchist Frederica Montseny, but perhaps the most remarkable moments belong to Dolores Ibárruri, "La Pasionaria," whom Camino had to travel to Moscow to film.
Sun Jan 29: 3; Wed Feb 8: 3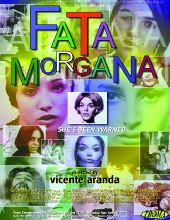 Fata Morgana
Vicente Aranda, 1965-67; 90m
"If we can't be Victor Hugo, we'll be Mallarmé." So went one of the slogans associated with the Barcelona School - a fascinating film movement that emerged at the end of the 60s that saw lyrical revolution as the alternative to the era's government censorship. An anarchic cinematic collage, Fata Morgana mixes Pop Art imagery, performance art, traces of Richard Lester's Beatles movies and a touch of Antonioni into a heady mix that occasionally becomes a kind of detective film. The face of Gim, played by fashion model Teresa Gimpera, haunts the city, but Gim herself seems to be under surveillance - followed by a garbage truck, menaced by a blind man, and confronted by a group of five young men who seem to like nothing more than staring at her. Made up of a series of loosely connected episodes, Fata Morgana alternates between the totally public world of media and advertising and a private world made up of its own hidden codes and secret gestures.
Sun Jan 29: 6:30 ; Sat Feb 4: 6:15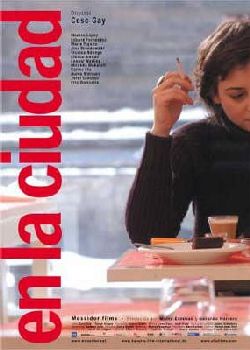 In the City / A la ciutat
Cesc Gay, 2003; 110m
"In the City is about the hidden desires of a group of thirtysomethings in Barcelona and the confusion they experience in the traditional, socially accepted lives they have chosen. We are invited into a circle of seemingly close friends; however, as we listen to their conversations with each other, we realize it is the spectator alone who is allowed into their most private worlds.. Gay exposes the duality of human nature, the inconsistencies we all share and the difficulty of meeting other people's expectations. (He) treats his characters with the utmost tenderness and respect as he brings his profound observations to these stories of modern life and love." - Diana Sanchez, 2003 Toronto International Film Festival
Sun Jan 29: 8:30 ; Thurs Feb 2: 6:45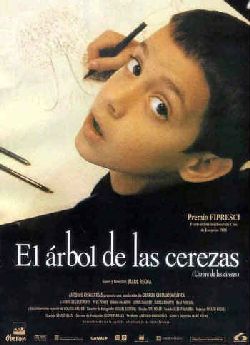 The Cherry Tree / L'arbre de les cireres
Marc Recha, 1998; 93m
One of the most impressive talents to have emerged in Spain in the past decade, Marc Recha creates a finely observed, intimate cinema that draws viewers into the very texture of his characters' lives. Set in a remote Catalan village, The Cherry Tree focuses on Angel, a young boy living with his grandmother and sister; his mother is off working in a circus, his father is long gone. Angel fears that his grandmother will soon be going as well, to a better place far away that he imagines full of the cherry trees he takes such delight in drawing. His sister also thinks of leaving, and has tried to do so by casting her lot with a number of men who eventually disappointed her. But then a new doctor moves into the village. Recha presents these lives and those of their fellow villagers through the eyes of Angel, who will take from all the experiences he sees a sense of what he can expect from life.
Sat Jan 28: 7:15 ; Wed Feb 1: 7:15