Wednesday, Feb. 1
Lincoln Center Film Society
Walter Reade Theater
Another Spanish Cinema: Film in Catalunya, 1906 – 2006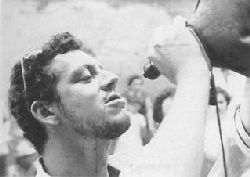 Far From the Trees / Lejos de los árboles
Jacinto Esteva Grewe, 1963-70; 101m
Held up for seven years before it was released, Far from the Trees seems like a perfect successor to Luis Buñuel's Land Without Bread. Like that earlier film, it is a kind of impressionistic travelogue that shows a Spain far from the beaten paths of the tourist resorts; not only poverty, but the persistence of superstitions and occult beliefs captured by the film rebuke the image of a forward-looking, modern Spain that by the 60s was being promoted by the Franco regime. Esteva Grewe largely allows the images and juxtapositions to speak for themselves, giving the film a lyrical feeling that somewhat softens its social criticism - though obviously not enough for the censors.
Wed Feb 1: 9:15; Thurs Feb 2: 3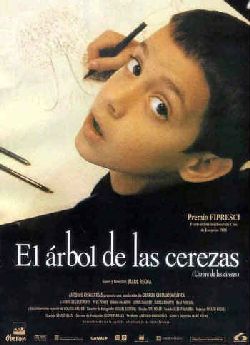 The Cherry Tree / L'arbre de les cireres
Marc Recha, 1998; 93m
One of the most impressive talents to have emerged in Spain in the past decade, Marc Recha creates a finely observed, intimate cinema that draws viewers into the very texture of his characters' lives. Set in a remote Catalan village, The Cherry Tree focuses on Angel, a young boy living with his grandmother and sister; his mother is off working in a circus, his father is long gone. Angel fears that his grandmother will soon be going as well, to a better place far away that he imagines full of the cherry trees he takes such delight in drawing. His sister also thinks of leaving, and has tried to do so by casting her lot with a number of men who eventually disappointed her. But then a new doctor moves into the village. Recha presents these lives and those of their fellow villagers through the eyes of Angel, who will take from all the experiences he sees a sense of what he can expect from life.
Sat Jan 28: 7:15 ; Wed Feb 1: 7:15