Tuesday, Feb. 14
Lincoln Center Film Society
Walter Reade Theater
Another Spanish Cinema: Film in Catalunya, 1906 – 2006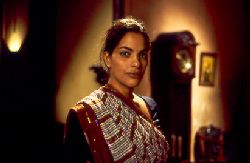 East of the Compass / L'est de la brúixola
Jordi Torrent , 2005; 97m
A long-time New York resident, Jordi Torrent brings an American indie sensibility to this touching story largely set in a contemporary Barcelona rooming house. The residents include various nationalities of Europeans, Arabs, Africans and Asians, all living together in harmony, somewhat unsettled by the news that the place is about to be sold and then converted into more lucrative housing. Into the mix comes a South Asian woman (Sarita Choudhury) and her son; the woman seems to be in Barcelona on some kind of mission, but her fellow boarders at first can't figure out what it might be. The great strength of East of the Compass lies in its gentle depiction of a new, decidedly multi-ethnic, multi-cultural Barcelona , presenting this development not as a social issue but simply as a present-day reality.
Sat Feb 11: 7:30 ; Tue Feb 14: 6:15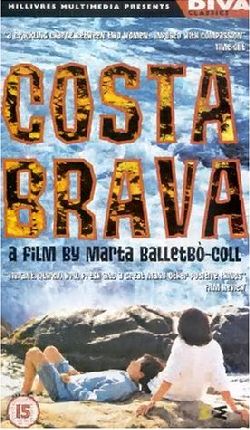 Costa Brava
Marta Balletbò-Coll, 1995; 95m
Ana - played by director Balletbò-Coll -works as a tour guide but is really a performance artist, trying to scrape together the funds to stage a new monologue. One day an American engineer living in Barcelona , Montserrat , comes on her tour. Although claiming not to be interested sexually in women, Montserrat feels attracted to Ana, and the two begin to spend a lot of time together. For her part, Ana doesn't quite know what to make of her new friend, whose culture and background - American, Jewish, science, academia -couldn't be further from her own. Yet gradually a bond begins to grow between them. Balletbò-Coll, who studied filmmaking at Columbia , brings a wonderfully light touch to the story; the action is so easy-going and free-flowing, especially the scenes between the two women, that the film has an improvisatory feel. Winner of Audience Awards at both the San Francisco and Los Angeles Gay and Lesbian Festivals.
Sat Feb 11: 5:30 ; Tue Feb 14: 4:15