Monday, Feb. 13
Lincoln Center Film Society
Walter Reade Theater
Another Spanish Cinema: Film in Catalunya, 1906 – 2006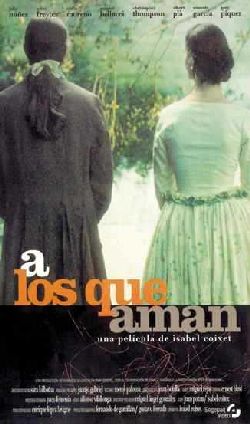 To Those Who Love / A los que aman
Isabel Coixet, 1998; 97m
Director Isabel Coixet has managed to have flourishing careers on both sides of the Atlantic , directing in America (Things I Never Told You, My Life Without Me) as well as in her native Spain . Based on a story by Stendhal, To Those Who Love is set in the 18th century; in the course of one night, an old man recounts a remarkable tale to a mesmerized youth. It is the saga of the storyteller's own life, a life that has been filled with great passion; despite the many changes in the narrator's professions or circumstances, he has never wavered in his all-consuming love for Matilde. Yet can passion so great only exist in a pure, unconsummated state? Coixet here creates a period film with a very modern sensibility.
Thurs Feb 9: 4; Fri Feb 10: 8:30 ; Mon Feb 13: 1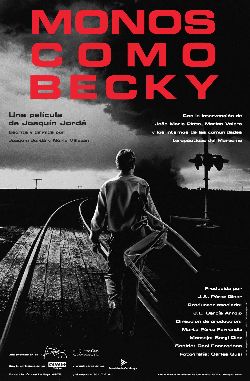 Monkeys Like Becky / Mones com la Becky
Joaquim Jordà & Núria Villazán, 1999; 97m
One of the mainstays of the Barcelona School of the 60s, Joaquim Jordà later turned his talents to screenwriting before returning to direction in the 90s. Monkeys Like Becky shows his old subversive spirit still shines brightly. One of the oddest mixtures of reality and fiction recently seen, the film is based on the true story of the Nobel Prize winning Portuguese neurologist Egaz Moniz. In the early 30s, Moniz attended a conference in London in which an American biologist presented a docile, rather charming monkey named Becky; the biologist then showed a film in which Becky was shown to have been formerly a wild, savage beast. The transformation was said to be caused by an incision into the central lobe of the Becky's brain. It dawns on Moniz that such a procedure might prove effective with schizophrenics, and thus the practice of mental lobotomies was born. Using both staged sequences and documentary footage, Jordà and Villazán wryly capture the intersection of science, psychiatry and social control.
Sun Feb 12: 5:30 ; Mon Feb 13: 3 Tue Feb 14: 6:15