Sunday, Feb 12
Lincoln Center Film Society
Walter Reade Theater
Another Spanish Cinema: Film in Catalunya, 1906 – 2006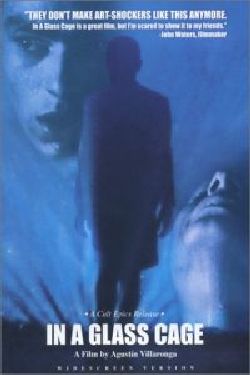 In a Glass Cage / Tras el cristal
Agustí Villaronga, 1987; 100m
"They don't make art-shockers like this anymore. In a Glass Cage is a great film, but I'm too scared to show it to my friends." - John Waters
Warning: this film contains images that some audiences might find upsetting.
In a house set off by itself on a lonely stretch of coast lives Klaus, a former medical officer in a concentration camp, his wife Griselda and her daughter Rena. Since suffering an accident, Klaus has been paralyzed and forced to stay in an iron lung. One day a young man, Angelo, shows up at their door, looking for work; they try to dissuade him, but it turns out Angelo has some information on one of Klaus's past crimes, so they allow him to stay and become Klaus's nurse. Gradually, it come to seems that Angelo has come not so much to care for Klaus as to learn from him; he's clearly bent on following in his master's nefarious footsteps, following his model to the end of the line. Still banned in Australia, In a Glass Cage is an extraordinarily upsetting film ; Villaronga so carefully and powerfully creates an atmosphere of total depravity, a world with no rules or boundaries, that watching the story unfold is profoundly unsettling - these are people completely aware of who they are and what they've done who reveal not a shred of conscience. Not for the faint-hearted, but not to be missed.
Wed Feb 8: 1; Sat Feb 11: 9:45 ; Sun Feb 12: 3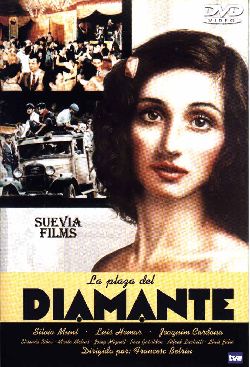 Diamond Plaza / La Plaça del Diamant
Francesc Betriu, 1982; 117m
Another watershed work for Catalan cinema, Diamond Plaza was based on a novel by Mercè Rodoreda that many others had tried to adapt to the screen but failed. A rich historical fresco that stretches from the late 20s up through the early 50s, the film focuses on Colometa, beautifully played by Sílvia Munt, a young woman whose life registers everything from the euphoria that accompanied the declaration of the Spanish Republic to the devastation and economic hardship that defined the years following the Civil War. For the first time, many Spaniards from all regions saw their day to day lives during the darkest years of Franco captured on screen. An immensely powerful work, as well as an inspiring example of the new freedom Spaniards at last felt when addressing the recent past.
Tue Feb 7: 2 & 6:15; Sun Feb 12: 3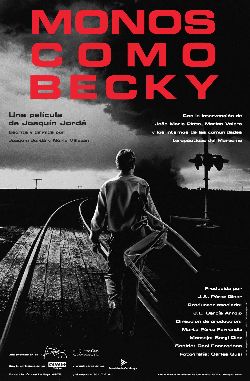 Monkeys Like Becky / Mones com la Becky
Joaquim Jordà & Núria Villazán, 1999; 97m
One of the mainstays of the Barcelona School of the 60s, Joaquim Jordà later turned his talents to screenwriting before returning to direction in the 90s. Monkeys Like Becky shows his old subversive spirit still shines brightly. One of the oddest mixtures of reality and fiction recently seen, the film is based on the true story of the Nobel Prize winning Portuguese neurologist Egaz Moniz. In the early 30s, Moniz attended a conference in London in which an American biologist presented a docile, rather charming monkey named Becky; the biologist then showed a film in which Becky was shown to have been formerly a wild, savage beast. The transformation was said to be caused by an incision into the central lobe of the Becky's brain. It dawns on Moniz that such a procedure might prove effective with schizophrenics, and thus the practice of mental lobotomies was born. Using both staged sequences and documentary footage, Jordà and Villazán wryly capture the intersection of science, psychiatry and social control.
Sun Feb 12: 5:30 ; Mon Feb 13: 3 Tue Feb 14: 6:15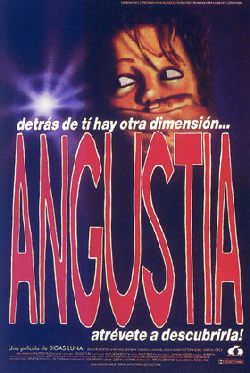 Anguish / Angoixa
Bigas Luna, 1987; 93m
"When critics and audiences were going ga-ga over the postmodern techniques of Scream, it was interesting that no one made note of Bigas Luna's Anguish, an immensely clever take on the genre made almost a decade before Craven's popular favorite.. Bloody, scary, funny, and unsettling, Anguish is right up there with Mute Witness as the best fright flick that most people have never heard of." - Rod Armstrong, reel.com
One of Spanish cinema's resident malditos, Bigas Luna has fashioned a horror film that takes on the hardest subject of them all: why do people watch horror films? American actor Michael Lerner stars as a near-sighted mama's boy working for an ophthalmologist who is unexpectedly laid off. Goaded by his mother, he sets off take his revenge on a clear-sighted world - or is that that plot of the horror film we saw last week? Circling in and out of itself with grace and wit, Anguish has more than enough chills to delight fans of the genre while offering everybody else a reflection on why people like to be scared.
Thurs Feb 9: 2 & 9:30; Sun Feb 12: 7:30