Friday, Feb. 10
Lincoln Center Film Society
Walter Reade Theater
Another Spanish Cinema: Film in Catalunya, 1906 – 2006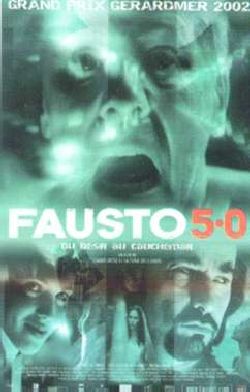 Fausto 5.0
Alex Ollé, Isidro Ortiz, Carlos Padrissa, 2001; 94m
Responsible for one of the most remarkable performances in the cultural festival that accompanied the 1992 Olympics in Barcelona , the Catalan group La Fura dels Baus is widely considered one of Europe 's most cutting-edge theater companies. Having earlier adapted Goethe's Faust to a multi-media play and then an opera, here they re-imagine it as film. Noted cancer specialist Dr. Fausto (Miguel Angel Solá) sets off for a medical conference in a distant city; upon arrival he's picked up in a taxi by Santos (Eduard Fernandez), a former patient of Fausto's who claims that years before the good doctor saved his life - and now Santos would like to return the favor. Santos leads Fausto to a world existing in the shadow of the one we see and live in, a place where memory and fear compete for space with sensual reality. The extraordinary cinematography (by Pedro del Rey) bathes the images with rich curtains of color that give an instant theatrical feel to all its many locations. An auspicious entrance for a major theatrical company into the world of cinema.
Fri Feb 10: 2 & 6:30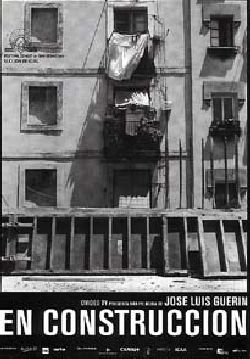 Work in Progress / En construcción
José Luis Guerin, 2001; 125m
One of the rare experimental filmmakers whose works often draw considerable audiences, José Luis Guerín here offers a delightful visual essay on the transformation of Barcelona's "Barrio Chino" - so named because it was near the docks from which ships would embark for the Far East. Long known for its dimly-lit cabarets, colorful characters and narrow back alleys, the Barrio inevitably began to fall victim to the wave of "urban renewal" that swept Barcelona around the time of the 1992 Olympic Games. Weaving together sequences of the Barrio's inhabitants, the construction workers sent to tear it down, and visitors hoping to catch a last glimpse of history, as well as beautiful period footage that show the Barrio Chino in its more notorious days, Guerin takes us on a journey to one of Spain 's most legendary neighborhoods. Awarded the International Critics' Prize at the 2001 San Sebastian International Film Festival.
Fri Feb 10: 4; Sat Feb 11: 1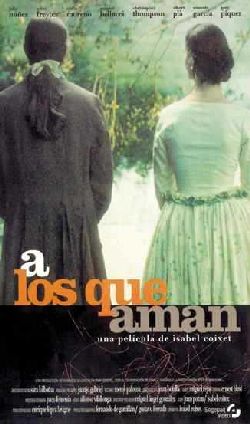 To Those Who Love / A los que aman
Isabel Coixet, 1998; 97m
Director Isabel Coixet has managed to have flourishing careers on both sides of the Atlantic , directing in America (Things I Never Told You, My Life Without Me) as well as in her native Spain . Based on a story by Stendhal, To Those Who Love is set in the 18th century; in the course of one night, an old man recounts a remarkable tale to a mesmerized youth. It is the saga of the storyteller's own life, a life that has been filled with great passion; despite the many changes in the narrator's professions or circumstances, he has never wavered in his all-consuming love for Matilde. Yet can passion so great only exist in a pure, unconsummated state? Coixet here creates a period film with a very modern sensibility.
Thurs Feb 9: 4; Fri Feb 10: 8:30 ; Mon Feb 13: 1