February 9, 2006, 7 pm
Housing Works Bookstore Café
126 Crosby Street, NYC

Readings in Catalan Fiction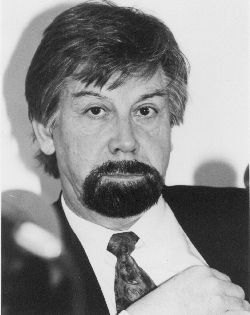 Baltasar Porcel (Andratx, Mallorca, 1937) is one of the leading figures in 20 th -century Catalan literature. He has written novels and short stories, travel books, prose, opinion articles, interviews, and plays. He is a lucid, controversial columnist in the press, and with his narrative works he has built a world that is Mediterranean, solar, and tragic, full of adventures and stylistic force, in which the so-called "Andratx Cycle" stands out. In it, he makes his village into the stuff of myths and articulates a metaphor for the human condition.
He has won, among others, the Josep Pla, Prudenci Bertrana, Sant Jordi, Ramon Llull and Boccaccio (Italy) Awards, and in 1995 he was distinguished as one of the authors of the year by a jury made up of critics from the Los Angeles Times, The Washington Post, The Chicago Tribune, Esquire, Publishers Weekly, and The Village Voice.

He has been translated to Spanish, English, French, German, Italian, Czech, Slovakian, Turkish, and Vietnamese. Among his works, Els argonautes , Cavalls cap a la fosca , L'emperador o l'ull del vent and El cor del senglar , stand out, the latter having won the 2000 National Critics' Award.