// washington // may-august 2012
Joan Miró. The Ladder of Escape // National Gallery Of Art //
Washington DC (EUA)
06 May- 12 August
http://www.nga.gov/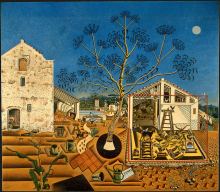 A rich variety of public programs will be presented during the run of Joan Miró: The Ladder of Escape, on view at the National Gallery of Art, Washington―its final and only venue outside of Europe―from May 6 through August 12, 2012. The exhibition of some 120 paintings, drawings, prints, and sculpture reveals a politically engaged side to Miró's work, including his passionate response to one of the most turbulent periods in European history as well as his sense of Spanish—specifically Catalonian—identity.
On opening day, there will be a lecture to introduce the exhibition followed by a live premiere of musical scores commissioned to accompany the Gallery's screening of silent films by the visionary Spanish filmmaker Segundo de Chomón (1871–1929). Visitors will enjoy other Miró-related programs including a public symposium, concerts, and gallery talks, as well as an array of gift items in the Gallery Shops.
All programs are free of charge in the East Building Auditorium unless otherwise noted. Seating is available on a first-come, first-served basis.
Related Programs at National Gallery of Art
Public Symposium: Joan Miró
Friday, June 1
12:00 – 5:00 PM

EAST BUILDING AUDITORIUM
Saturday, June 2
11:00 AM – 1:00 PM

EAST BUILDING AUDITORIUM
Illustrated lectures by noted scholars, including Maria-Josep Balsach, Maria Luisa Lax, Robert Lubar, Charles Palermo, Jaume Reus, and Benet Rossell. This program is coordinated with and supported by the Institut Ramon Llull.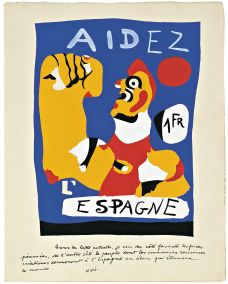 Lecture: Introduction to the Exhibition—Joan Miró: The Ladder of Escape: Two Views
Sunday, May 6
02:00 PM

EAST BUILDING AUDITORIUM
Harry Cooper, curator and head of modern and contemporary art, National Gallery of Art and Matthew Gale, head of displays, Tate Modern