///
15/04/2011 - 31/07/2011

Bankside, London SE1 9TG www.tate.org.uk/modern
J. Baixas / P. Portabella / 50 Years of the Other Spanish Cinema / Miró and Catalan Artists Today

18/06/2011
14 h
Prices
: £9, (£5 concessions)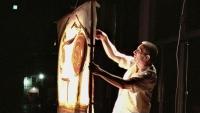 Joan Baixas, Photo by Jordi Bover
The Monster's Smile: Joan Baixas in conversation with Aura Satz
The theatre director, poet and painter Joan Baixas will talk about his project Mori el Merma, with which his theatre company La Claca collaborated with Joan Miró. Inspired by Miró's drawings of Alfred Jarry's Ubu Roi, Baixes and Miró together painted the puppets for the show. It was first performed in 1978 and revived in 2006 at Tate Modern, entitled Merma Never Dies. Alongside the writer and artist Aura Satz, Baixas will talk about the political atmosphere of the 1970s and the role played by art in the theatre. As part of the event, Baixas will give a performance in tribute to Joan Miró.
13/05/2011 -
31/07/2011
14:30 h and 19 h
Prices
: £5, (£4 concessions) and £30, (£20 concessions) for the season.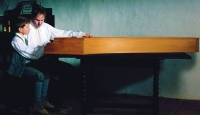 Die stille vor Bach
Pere Portabella: Film series
The film director Pere Portabella is an emblematic figure in Catalan cinema, who worked in close collaboration with his compatriot Joan Miró.
This programme is made possible with the support of the Office for Cultural and Scientific Affairs at the Embassy of Spain.
15/04/2011 -
17/04/2011

Prices
: £5, (£4 concessions) and £20, (£15 concessions) for the season.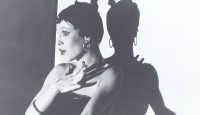 Arrebato. By Ivan Zulueta
From Ecstasy to Rapture: 50 Years of the Other Spanish Cinema
This series tells the little-known story of experimental cinema, from the radical classics of the late 1950s to the present day.
A production of the CCCB (Centre de Cultura Contemporània de Barcelona) and SEACEX (Sociedad Estatal para la Acción Cultural Exterior) with the collaboration of the Filmoteca Nacional de Catalunya (ICIC).
20/06/2011 -
04/07/2011
20/06/2011 // 18:30 H
27/06/2011 // 18:30 H
04/07/2011 // 18:30 H
Prices
: £5 (£4 concessions)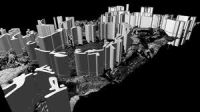 Benet Rossell, Microfàcies, 2010
Talks: Miró and Catalan Artists Today
A series of discussions on how Miro's singular world continues to hold an influence on the work of contemporary Catalan artists.
June 20
: Artist Frederic Amat in conversation with Dr. Robert Lubar, Director of Masters Studies and Associate Professor of Fine Arts at New York University Institute of Fine Arts.
June 27
: Artist Benet Rossell in conversation with Bartomeu Marí, Director of the Museum of Contemporary Art in Barcelona.
July 4
: Artist Evru in conversation with Dr. William Jeffett, Curator of Exhibitions, Salvador Dali Museum, St Petersburg, Florida.