///
09/04/2011 -
25/09/2011

West Bretton, Wakefield,
London WF4 4LG
www.ysp.co.uk
Jaume Plensa
09/04/2011-
25/09/2011
10 - 17 h
Free entrance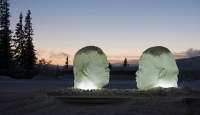 Dialog, Photo by Jonas Kullman
Exhibition
Art and language, nature and culture, sound and communication: the first significant sculpture exhibition in the United Kingdom of the renowned Catalan artist Jaume Plensa. The Yorkshire Sculpture Park presents an extraordinary series of his recent work, which encourages tactile and sensory exploration. This exhibition includes a 50-metre curtain of poetry made of suspended steel letters, large illuminated sculptures in the landscape, and engraved gongs that visitors can strike to fill the exhibition with sound.
23/09/2011
19 h
Prices
: £8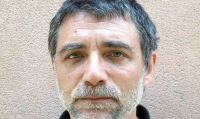 Jaume Plensa
Talk with Jaume Plensa
A rare opportunity to hear Jaume Plensa discuss his work.