Petit //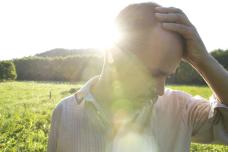 Petit was born in 2006 as a response to Joan Castells' musical and poetic interests. British and American music mix according to his own particular view of the world.
The sound of the Majorcan musician, leader of a work-in-progress band, has been compared to groups as American Music Club, Bon Iver or Eef Barzelay; and his lyrics have been put on an equal footing with a teetotal Tom Waits or a defenseless XXI century Bukowski. His love for small things goes together with the sincerity of someone who is not afraid of admitting that human weaknesses are the best complement to the strength that helps us carrying on and on. Pursuing dreams, escaping from nightmares.
In his career, Petit has opened the stage for groups such as The Wedding Present or Eef Barzelay, and his first EP (Soulsaver Bird) has been chosen as one of the best demos of 2006 by the prestigious music magazine Mundo Sonoro. Yet in 2009, with his first LP Loveshines Firefly receives critical and audience acclaim and takes part in the first edition of the MonkeyWeek festival. The Fall 2010 he is also selected to participate in the Artistas en Ruta tour.
During this year, Joan Castells gets some time to produce and master the musical debut of a new Majorcan talented musician: Llorenç Rosselló. Poomse's record, Tomorrow will come and it will be fine (Foehn Records/ 2010), is the result of their team work.
Settled in Barcelona, Petit works with some new material, the seed of what in Summer 2011 will be The blackbird daisy EP, in which his voice brilliantly combines with Mia Salazar's (The Big Head Troubled Boy).
Now the musician carpets his new songs with night melodies, smartly orchestrated. Harsh and cozy themes. A ripened, rough and bumpy voice threads his way through the constant presence of the acoustic guitar. Alberto Pérez at the double bass and Lluis Bestard (El Diablo en el Ojo) at the drums complement the sound mastered by Magí Batalla and wrapped up with Paula Bonet's precious graphic design.