Oso Leone //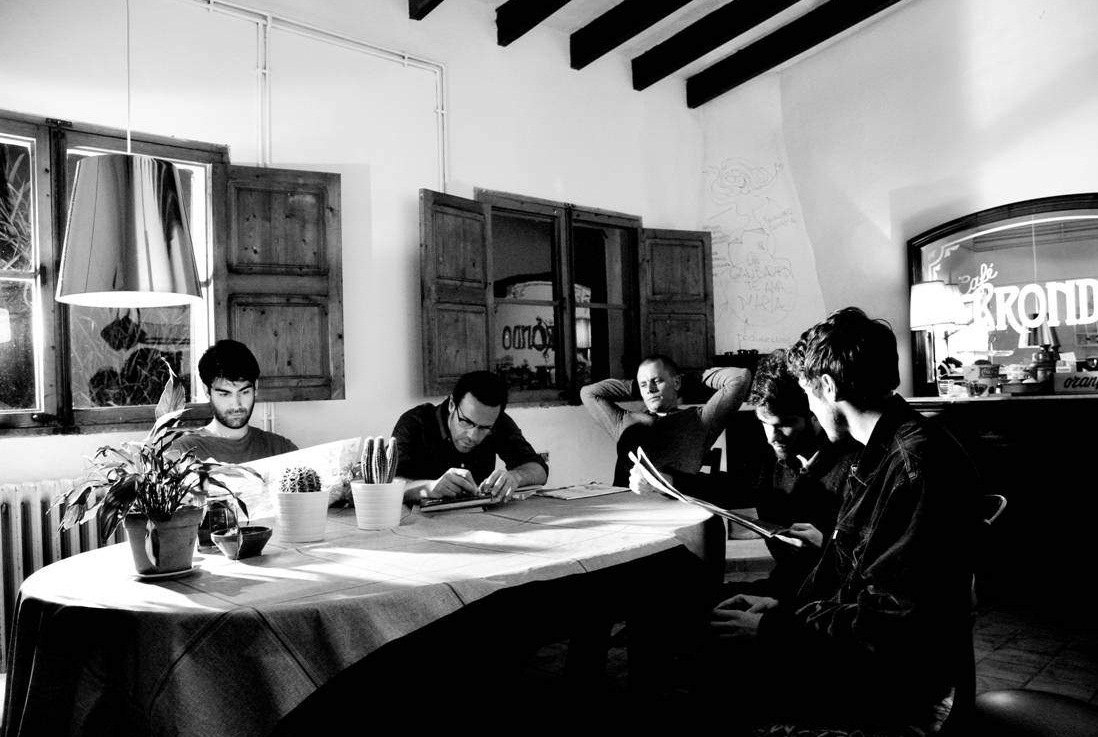 Born as a duo, Oso Leone soon developed into a five piece band as they sought to create their own rich sound. Xavi Marin and Paco Colomba`s met while studying away from their home town, Palma, in an improvised jam session at an underground art gallery in Barcelona. In a matter of months they had already
Collated a number of songs and looked to from a band. Their first album, Oso Leone, gained instant recognition throughout the Baleares and beyond. By the end of the summer of 2011 tracks like "Fire", "Bornicula" or "FalcoÅL" had already turned into the soundtrack of many a starry summer nights.
From the magical forests of the Mallorcan mountains and the raw pebbles of deserted beaches, Oso Leone quickly stood up and claimed their place in the flourishing Spanish alternative scene.
In less than two years, Oso Leone have developed a remarkably mature sound. Their unique coupage of styles combined with the power and confidence they exude on stage have won them a legion of faithful followers.
With a fine balance of folk and rock, as well as clear ethnic elements to their rhythms, Oso Leone manage to create ethereal melancholic atmospheres where crystal clear melodies melt in to rich hard basslines and smooth lucid voices tiptoe around solid rock structures. Oso Leone sounds like the sun as it dies at dusk on a warm summer's day and the waves crashing on the smooth rocks of a lost cove in their beloved Tramuntana. Power, simplicity, lucidity.