Dorian //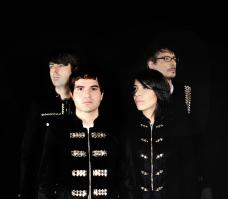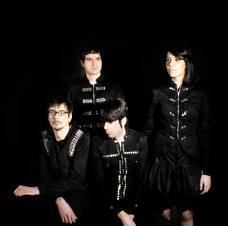 DORIAN is one of the most important bands within the new Spanish musical scene. They have published three records to date: "10.000 Metrópolis" (Bip Bip – K Industria – 2004), "El futuro no es de nadie" (Pias – 2007) and the highly acclaimed "La ciudad subterránea" (Pias – 2009). In the last four years they have released such popular songs as "Te echamos de menos", "La Tormenta de Arena", "Paraísos Artificiales" or "Cualquier otra parte", the last considered a true hymn by the Spanish speaking 2.0. generation.
DORIAN is a band that combines the tradition of Spanish pop music with rock, new sounds and contemporary electronics. This inusual sound mixture made them stand out in the musical scene of their country, gaining them the attention and respect of the public and specialized press, and attracting huge audiences to the most important festivals and live venues in Spain and México, a country were DORIAN has started a solid and promising career that is currently in the process of expanding to other countries of the American Continent.
The band was formed in 2003 by Marc Gili, Belly Hernández and Bart Sanz in Barcelona, a city that then was undergoing the emergence a powerful club culture and music festivals such as "Sónar", "BAM" o "Primavera Sound". From then on, Dorian have acted in nearly all festivals in Spain and in several abroad, such as SXSW in USA, Paredes de Coura in Portugal or Vive Latino in México.