L.A. *//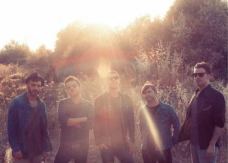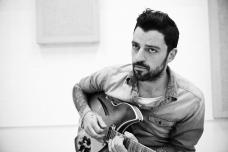 In 1994 Luis Albert Segura made his debut on a stage. He played the drums with The Green Cherries, who he recorded a few demos with. His influences lay between The Beatles and The Who and he ultimately landed in Glycerine, a band that released 2 records and achieved some success in the Mallorca Rock scene.Years later, he was the drummer with Los Valendas, playing for their first record. But before starting his solo career, in 2003, he also took part in another new band, The Nash. Together, they published several records, and toured extensively throughout Spain and U.K.
2004 saw the release of his first project as L..A., an album that he produced himself and released under his own label 'Dreamville Records.'. He put out a record each year up until 2007 and that's how HEAVENLY HELL was born.
Recording started in February 2007 and lasted until April 2009.
The album was recorded in Cosmic Blend Studios, in Mallorca, which is owned by the producer of the record Antoni Noguera. His role in this record has been totally decisive, so much so, that he actually played a lot of guitars, bass, keyboards, string arrangements and synthesizers; all elements that he controls and handles perfectly. Nick Didia, right hand man of the well known producer Brendan O'Brien was chosen to mix the album; a dream come true for Lluis who is a huge fan of both guys.
(*) With the support of Sounds From Spain